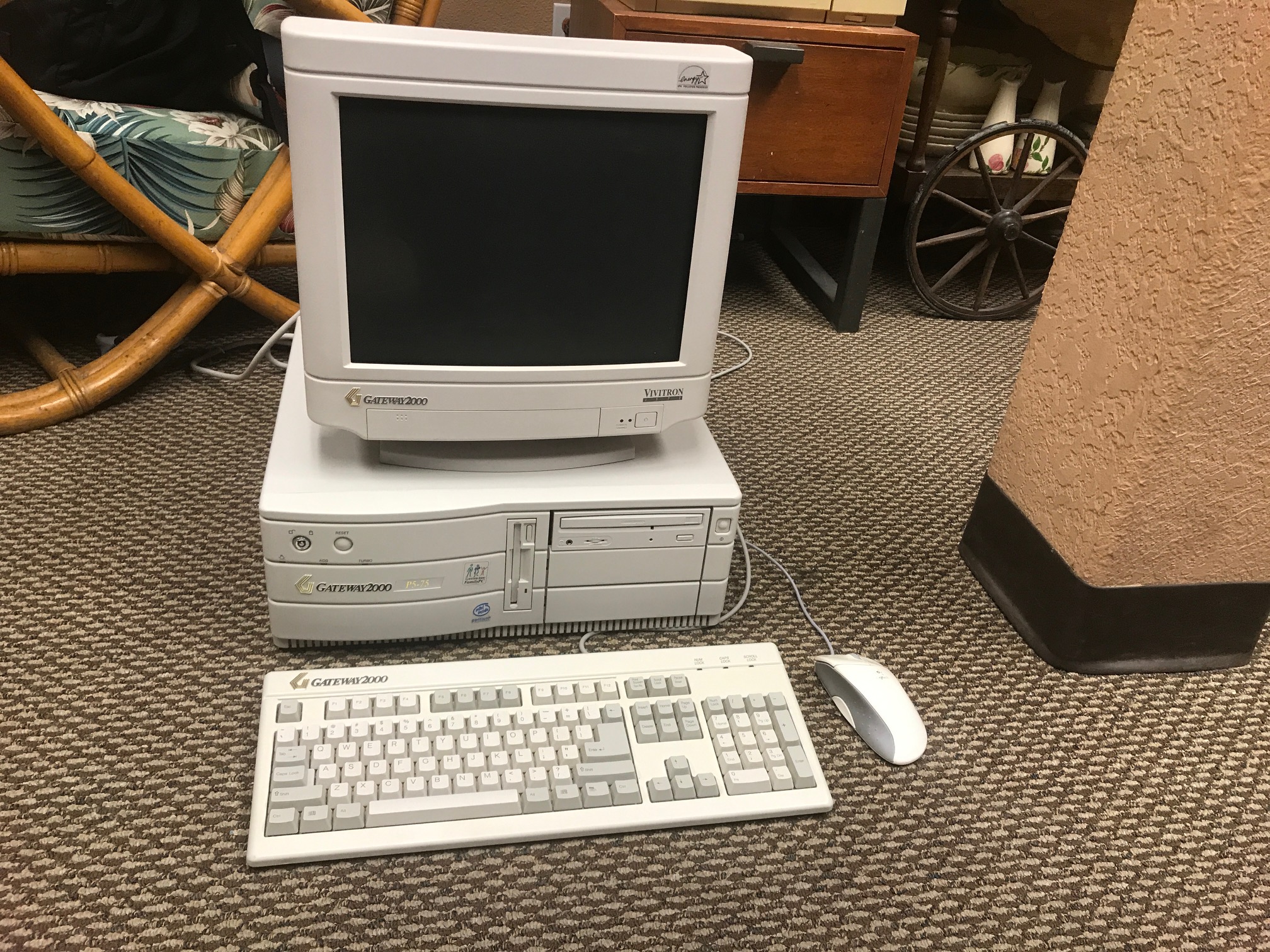 Welcome to the newest member of the collection! This Gateway 2000 P5-75 is an awesome P5-era machine, sporting a 75MHz Pentium P5, 8MB of RAM, and a 540MB hard drive. It has a generic sound card, and an S3 Trio32V video board.
When I got it, it was dirty, but fully working, running Windows '95 and Microsoft Bob.
I have since cleaned it up and loaded up Slackware Linux 2.3 (based upon the 1.2.8 release of the Linux kernel).
This machine will definitely be getting an Ethernet board as well.